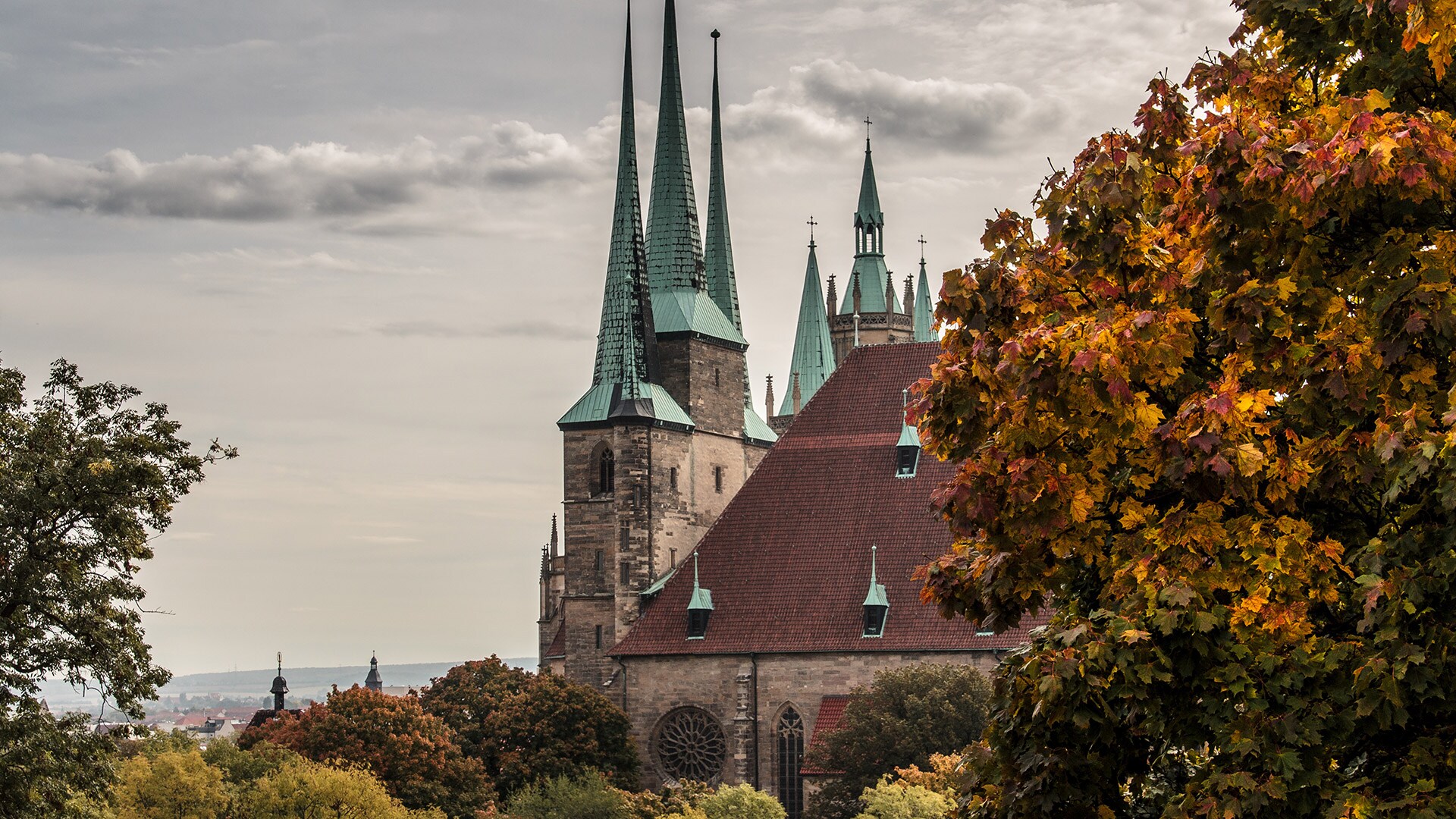 Erfurt is a charming medieval typical of many German towns, with red roofs and cobblestoned streets. The town has a flourishing university where famous theologian Martin Luther studied in the early 1500s.

The city is also home to what is thought to be Europe's oldest standing synagogue, fittingly titled Alte Synagogue. Built around AD 1,100, its delicate architecture offers a glimpse into medieval Germany and the centuries that followed.

Dedicated to documenting the many treasures excavated in the city's Jewish quarter, the museum has coins, treasures and jewellery, including a stunningly detailed 14th-century Jewish marriage ring.